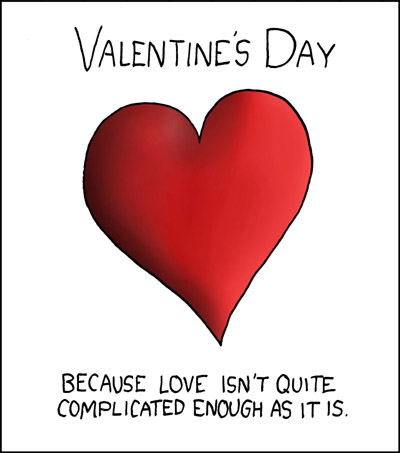 Sorting through the rubble of my email inbox, I realised that we have been inundated by Valentine's Day party offerings. Not counting the party my six year old had at her co-op this week, the running total is at five. Five!! For Valentine's Day?? Really? This far surpasses the Christmas parties or even Halloween celebrations. When did Valentine's Day turn into such a big deal?
As a child I remember Valentine's Day being barely a blip on my kid radar, but of course that was before nearly all children's valentines came with candy attached to them. From my mom we got boxes of little heart candies, nearly half of which were the inedible pink and white ones. I don't even think they made the small heart shaped boxes of chocolates that are everywhere now. Now however, at least judging from the festivities offered, Valentine's Day seems to be the center of the kid year.
I just don't really see the point in being forced to add to the debris of other people's homes. Does anyone do anything with the innumerable cards their children have received? Or do they just add to the guilt we always seem to have about throwing our kids things away, despite the fact that the impersonal message of Barbie or Spiderman means nothing to our children.
What flabbergasts me, is that these offerings are amongst the homeschooling crowd. More often than not, homeschoolers in general tend towards discouraging consumption and commercialization. But in this instance it seems huge numbers of people are suddenly okay with wasting paper and buying things unneeded. Is it just lingering residual guilt about the things our kids don't do because they aren't in school?? Or is this something that people really feel adds to the lives of our children? The one party in which we will participate- where the kids will be making Valentines- I am hoping that the idea of bringing donations for
Project Safe
takes root, and that some of the focus can be not on what we get, but on what we might give.
Does anyone else feel inundated with Valentine's Day Offerings or pressures??
(An interesting spellcheck aside--Superman is in my spellchecker, but not Spiderman....hmmmm)